How to retrieve license key online?
First, you should have received a license instruction email. In the email, it has two piece information: one is your registered email address, the other is a verification code.
Choose menu "License | Retrieve license key online" from software, an online license window will appear. Enter the email and verification code in the license window, click "Retrieve License Key Online" or "Next" button to complete online license key retrieval.

At the end, you will get a confirmation message indicating "License key is installed successfully".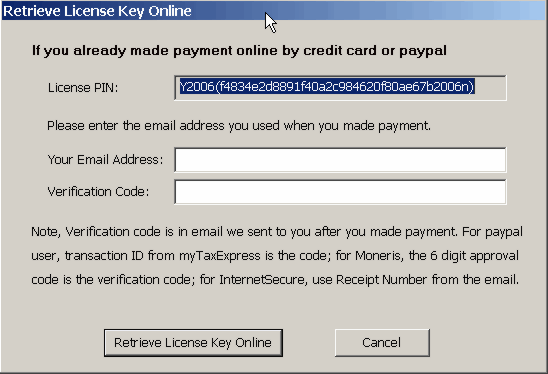 Tags:
license
,
online
,
retrieval