How to track e-signature Request status on the docsign.ca site?
Once you send e-signature requests from the software, you can log in to your dashboard on the docsign.ca website to track the status of the request and download the signed file once it is completed.
Step 1: Click the 'Dashboard' link after login.
Step 2: Click 'E-Signatures' icon in 'Tools & Services' section. 
All your requests are listed here. When your client sign and send the document back, the 'Status' will be updated with 'completed' and a 'download' link will be shown to download the signed document (.pdf).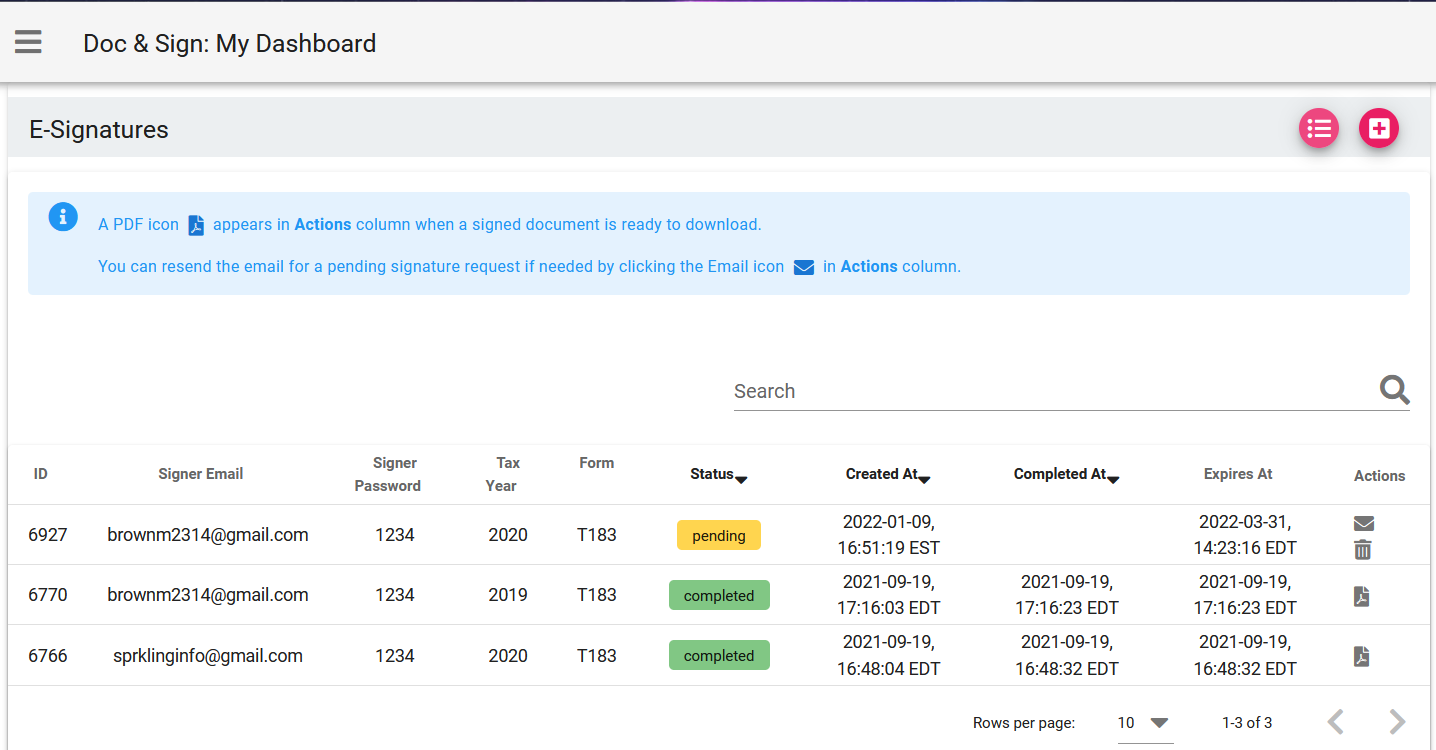 Tags:
docsign
,
docsign.ca
,
Document E-Sign
,
e-sign
,
e-signature