How to file T1135 online in myTaxExpress?
Version 2020 and later
From this version, the menu is accessed from the menu Filing/Print > Submit T1135.

Version 2019 and prior
T1135 is filed separately from the T1 tax return in myTaxExpress software. After you complete the form T1135, choose the menu "Start | Submit T1135 Online" to file it.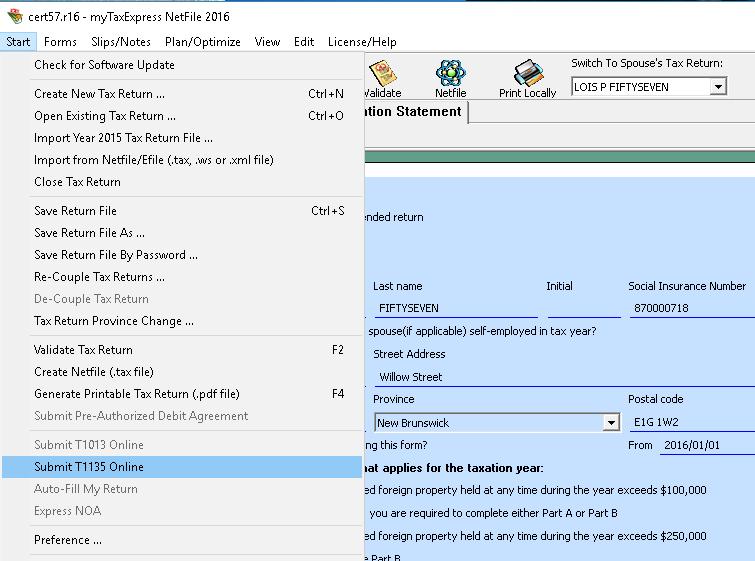 Tags:
T1135