How to update myTaxExpress software to its latest version?
There are two ways to update myTaxExpress to latest version on Windows, choose either one.

1)  Please run the myTaxExpress update program as shown from this picture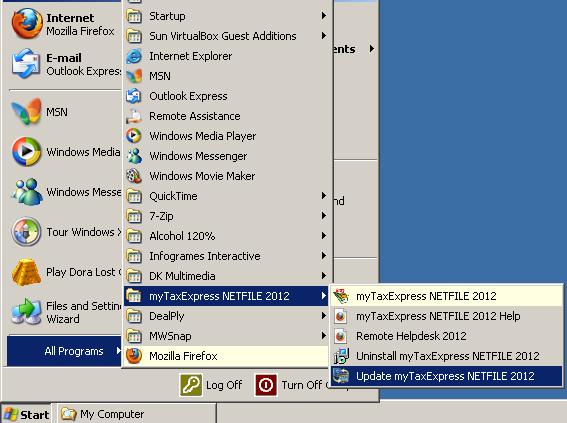 OR

2)  Another way to update software is simply re-download the latest software version from our website, and re-install.
No un-installation first, just reinstall. Also remember close running mytaxexpress before reinstall. The existing license key and prepared return files will still work.
for MacOS, the process of update mytaxexpress is
1 remove old version under Applications
2 download new version from our website and move under Applications
3 New software will pick up existing license key and data return files.
Tags:
latest
,
myTaxExpress
,
update