Step 6 - create .cor file or tax return print
At last, when T2 return passed validation, you can create a .cor file for Internet filing; or generate tax return print. A sample print file (.pdf file) can be downloaded here.
Just a note, You can submit cor file from software by clicking the "File it Now" button; or you can do it manually by uploading the cor file through CRA website using this link
https://www.canada.ca/en/revenue-agency/services/e-services/e-services-businesses/corporation-internet-filing.html 
Click button "T2 Internet" to create cor file, like this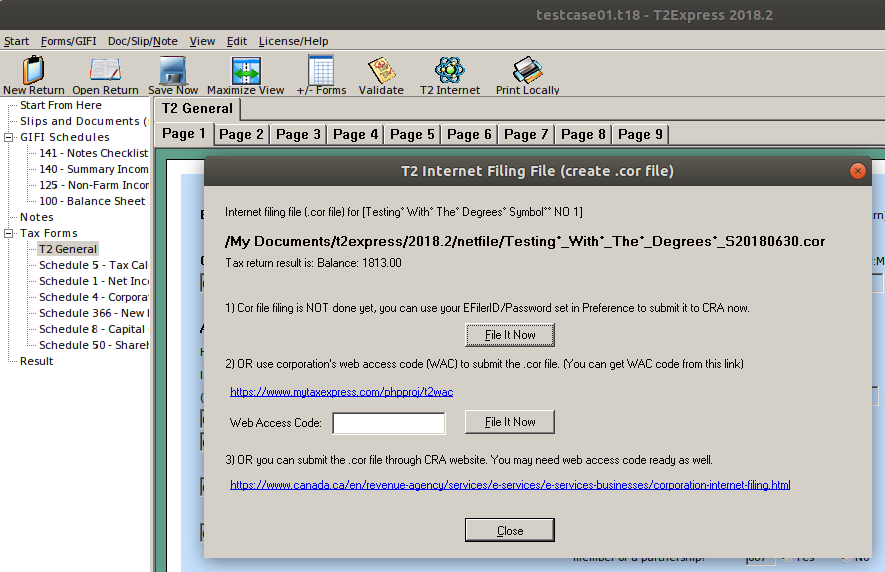 In older version, the icon is named "Create .cor File"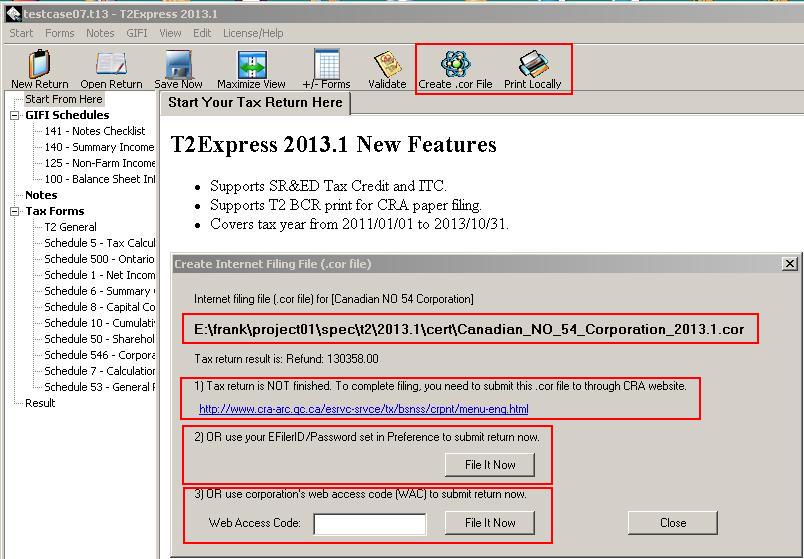 Tags:
CIF
,
cor file
,
Internet