How to use auto-fill my return?
Only licensed software copies have auto-fill my return feature enabled. When you first run myTaxExpress 2015, a message window will pop-up, "Do you allow myTaxExpress 2015 to accept Internet incoming connection?", You can ignore or close this message. CRA's auto-fill my return will only  use a local network connection (which is localhost).
Step 1, Launch "Auto-Fill My Return" from menu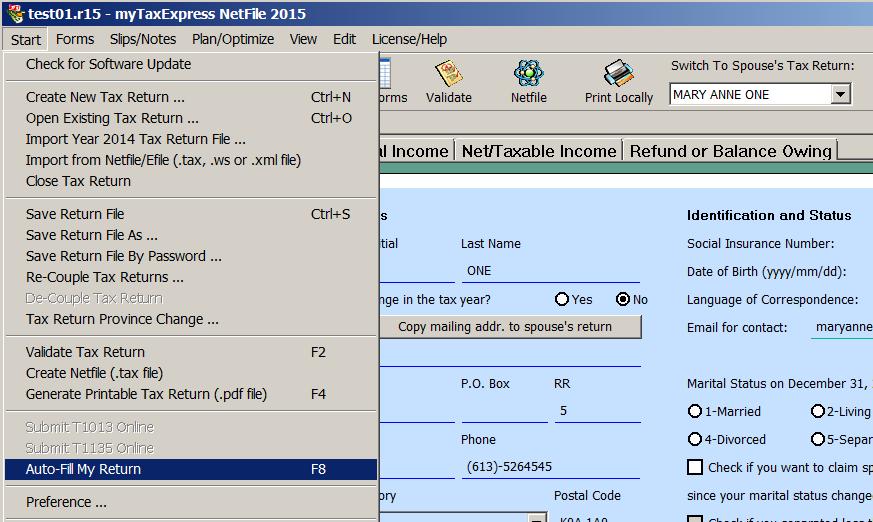 step 2: Tax Data Main Window, contains all the tax data you retrieved from CRA system so far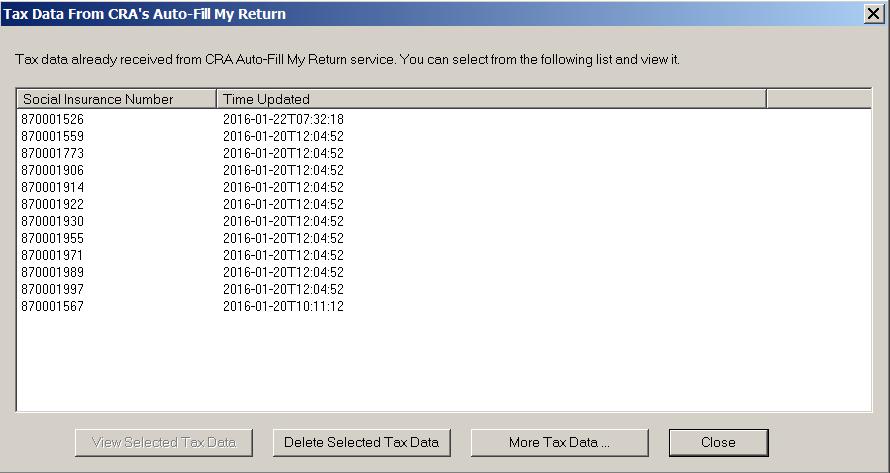 step 3. Click button 'More Tax Data' to get more tax data from CRA system, read CRA system Terms and Conditions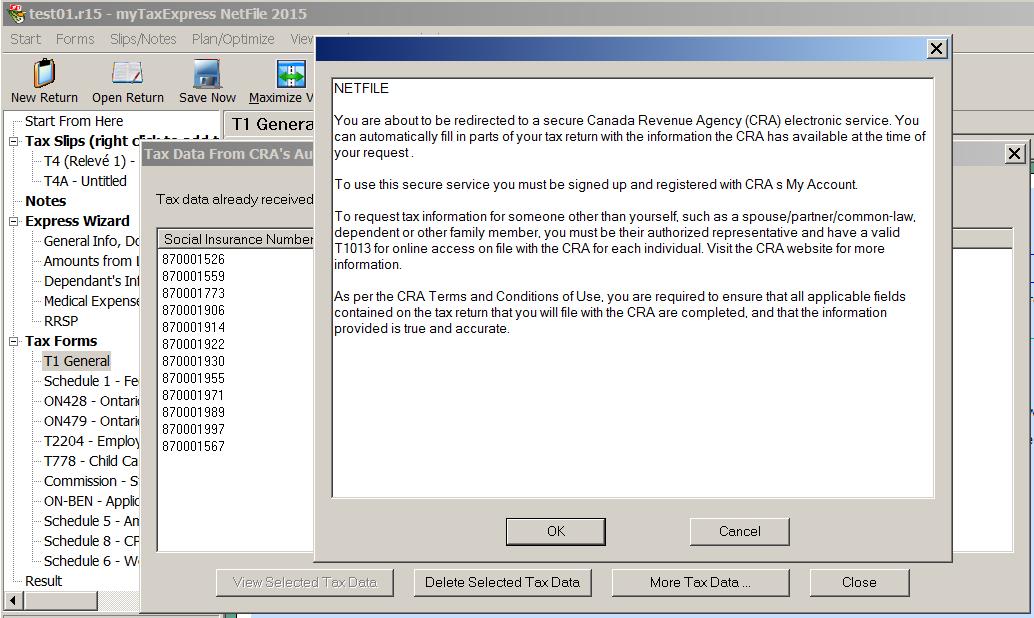 step 4. Enter the S.I.N., for which you want to acquire tax data from CRA system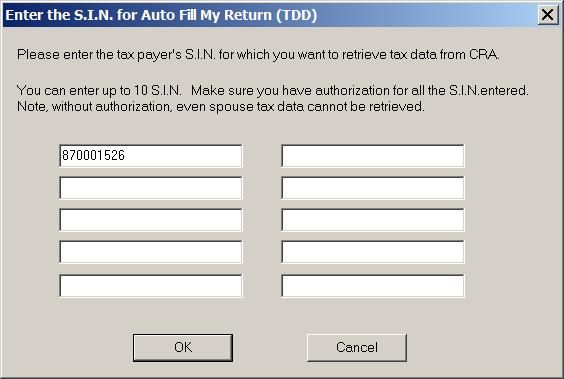 step 5. Tax Data Progressing ...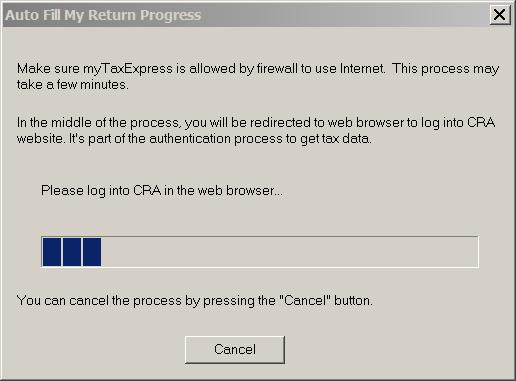 step 6. Web Authentication using CRA My Account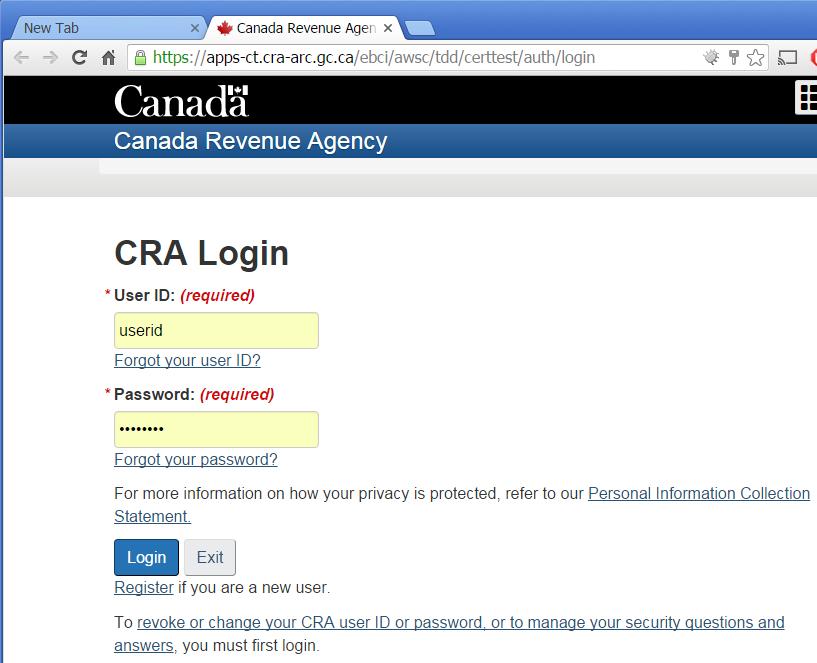 step 7. After successful authentication, confirm S.I.N. to get tax data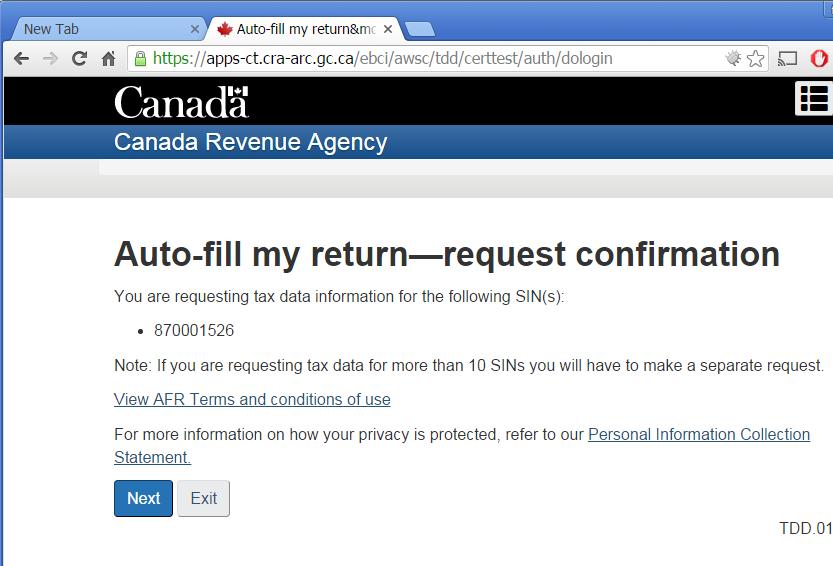 step 8. Tax data progressing, now back to myTaxExpress software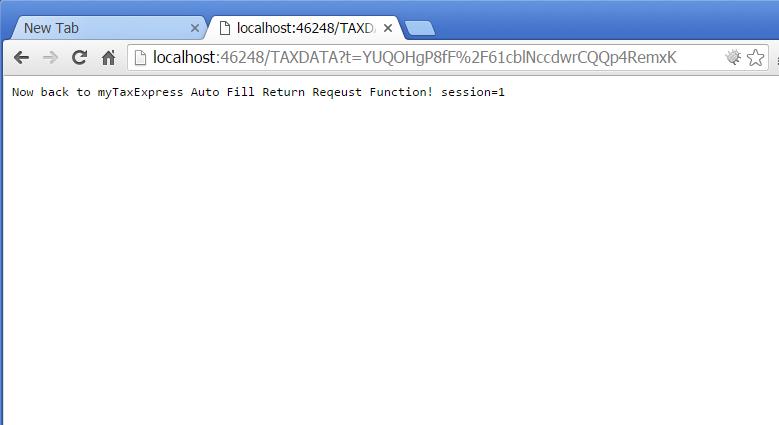 step 9. Tax data is retrieved, parsed and saved inside myTaxExpress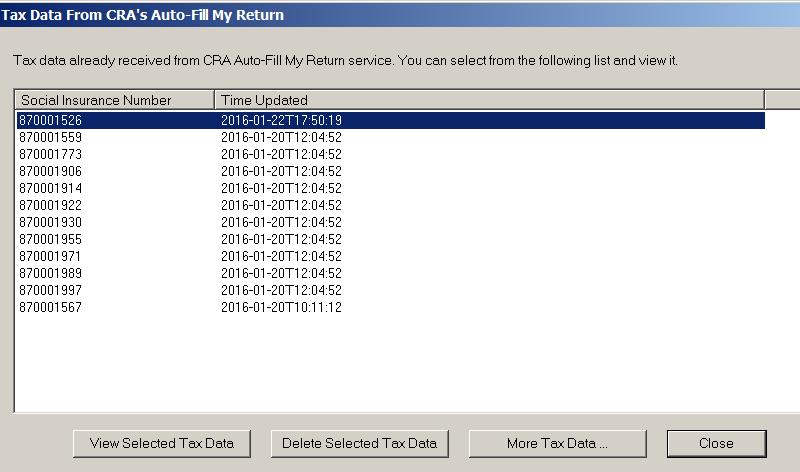 step 10. View tax data by selecting the S.I.N.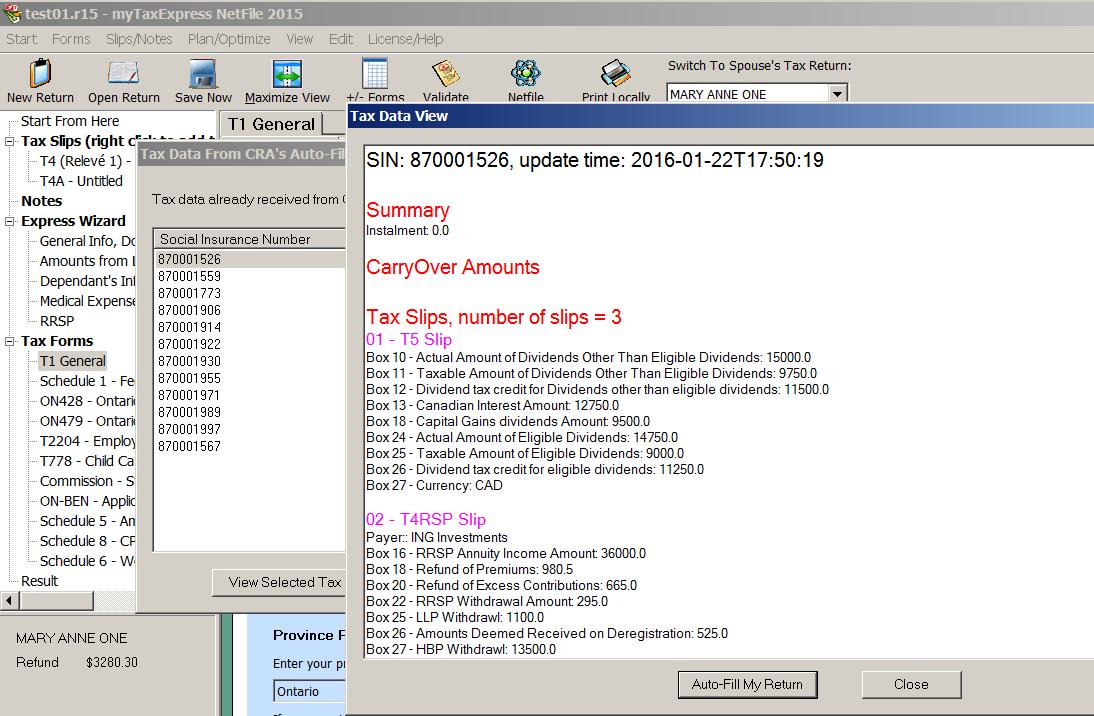 step 11. Please open the return with the same SIN as the tax data view, then the button of "Auto-Fill My Return" will be enabled. It can populate the tax slips and other tax data information into your return.
Tags:
AFR
,
auto
,
auto-fill
,
autofill
,
ENOA